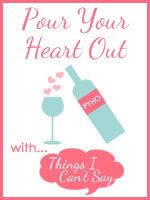 It has recently hit me that I am growing up. I'm not 20 anymore, I'm 23. I have friends that are getting married. Friends that talk about having babies. I have a younger sister who already has a child. Those are pretty big life milestones.
I'm not married, nor am I anywhere near being ready to get married. I have no children, and I also don't see me wanting any in the near future. I hate the phrase 'biological clock'.
I do, at some point, want those things in life, but I am sure they are not for me right now.
Time scares me.
I haven't done any research on this at all, but I've heard that after that age of 27 (ish) it gets a tiny bit harder for women to get pregnant. Through a tiny bit of research, I learned that 7% of females are infertile by age 30. 11% by age 35. So maybe it doesn't sound like there has to be a big rush.
Someone said something the other day that stuck with me. One of my co-workers was talking about her children and grandchildren. She had her children young. Her reason? She didn't want to be really old when she started getting grandchildren.
If I have children, say in 5 years, I will be 28. Let's say my child starts reproducing when they are 20. That makes me almost 50 by the time I first start having grandchildren.
Now, I know I'm over analyzing, and I promise you I'm not as worried about this as the post may make it seem. These are just a couple of thoughts I've had.
Neither of these factors will rush me into marriage or children until I feel I am completely ready for it.
Does anyone else take these factors into consideration when they start having a family? I'd love to hear your thoughts.
In the meantime, family and friends please continue to have babies that I can love from afar.