I feel like my days are numbered.
I am due in 7 days.
So I feel like I need to do a quick update on life, just in case I go into labor. It will be nice to have some sort of record of what I'd been up to on my last few baby-free days.
I finally broke down and started cleaning the baby's room a couple of nights ago. I took out anything that doesn't need to be in there like the baby shower cards, threw out some hangers, sorted more baby clothes. Most of the decor is on the wall.
[ Baby's room when it was empty ]
The crib and bedding is all set. The change table is ready. I just need to finish making a princess castle, buy and decorate the letters of her name, and hang a few more things. Then it's done. It sounds like a lot, but hopefully I'll get it done quickly.
I rearranged our bedroom then set up the playpen in there on Wednesday. The apartment is a bit of a mess as I try to clean and find a place for everything. I still have more things than I have places for them. Hopefully I will fix that problem a bit today when I buy some new shelving.
I've actually been reading a lot. Right now I'm reading
A Dose of Murder
by Lori Avocato. I'm enjoying it, but I find it is way too similar to the Stephanie Plum series by Janet Evanovich, which is my favorite book series ever, but it doesn't mean I want to read a book that seems almost the same except with different character names. Still, I can't wait to finish it and continue reading more. I've missed it.
I now have my
forum
linked directly into my blog now. It's through
BlogFrog
, one of my favorite blogging-related websites. Are you a member?
I've been thinking of putting a little more effort into my
crafting blog
. I've become obsessed with all things crafty lately, and I don't want to pour it all into this blog, as I'd still like it to be most about me. Because I'm awesome. So two blogs it'll be.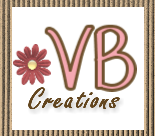 I have a couple of guest posts ready for when I get home from the hospital with baby, so I can take a bit of a blogging break and not worry about my blog going completely ignored. I also have a few recipes and tutorials of my own to post. If anyone else would like to help out and guest post, let me know.
I plan on taking belly photos today for month 9. The last belly photos. Just for fun, I plan on wearing the same pjs and tank top I wore for my
10 week belly photos
. If I knew where the shirt was from my first belly photos, I'd wear that but it's packed away somewhere. I know I've seen the tank top kicking around though. Looking at those photos is so weird for me. My face (and I suppose my belly / other part of my body) looks so different compared to recent photos. Chubbier. I'm not really complaining. It's just strange to notice the difference. Can you tell?
The photos on the left are from January/February and the two photos on the right are from mid-August and last week.
Hope you guys have a fantastic weekend. Any exciting plans?