....my partners, or sponsor swappers. Let's get right to it.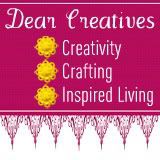 So go check out my awesome partners, sponsor swappers or whatever you want to call them. Tell them I sent you. You just might find a new blog to fall in love with.
Want to partner up with me and advertise for free? Click here for more info.